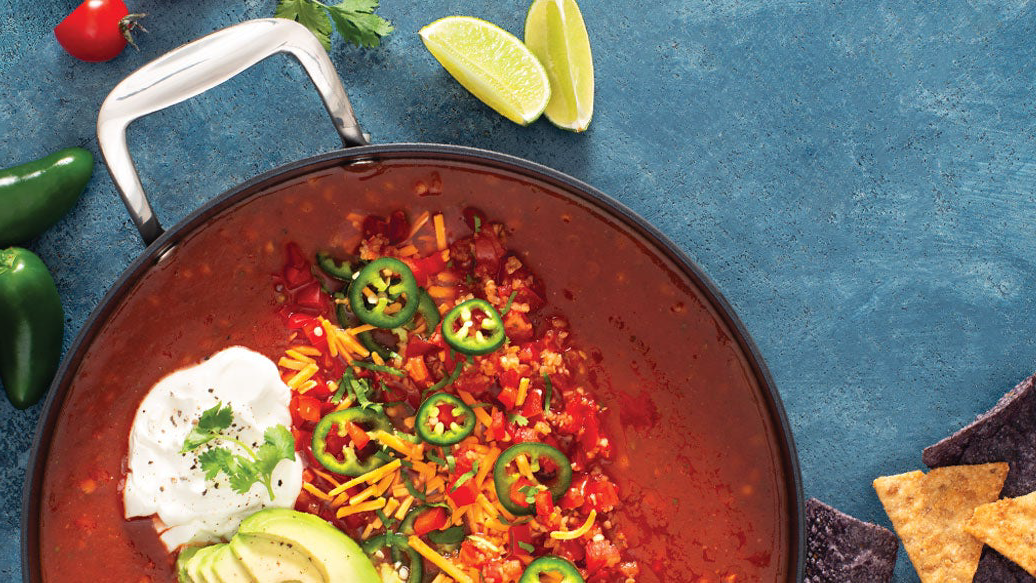 WHAT IS KOSHER?
The word "kosher", which derives from the Hebrew word "kasher", translates to "proper", "acceptable", or "fit". It has Biblical origins and relates to Jewish dietary law. While kosher law as a whole is extensive and complex, kosher foods are generally divided into three main categories: meat, dairy, and pareve. 
Each of these categories provides specific guidelines on which foods can be consumed, which foods are forbidden to eat, and how permitted foods need to be prepared to be kosher-certified. As an example, permitted meats and other animals must be slaughtered in a specific manner. Additionally, meat and dairy products may not be manufactured or consumed together. 
There are many other rules and regulations that apply to kosher law. For more information, here are some helpful resources: 
https://koshercheck.org/learn/kosher-101 
http://www.jewfaq.org/kashrut.htm 
https://oukosher.org/the-kosher-primer/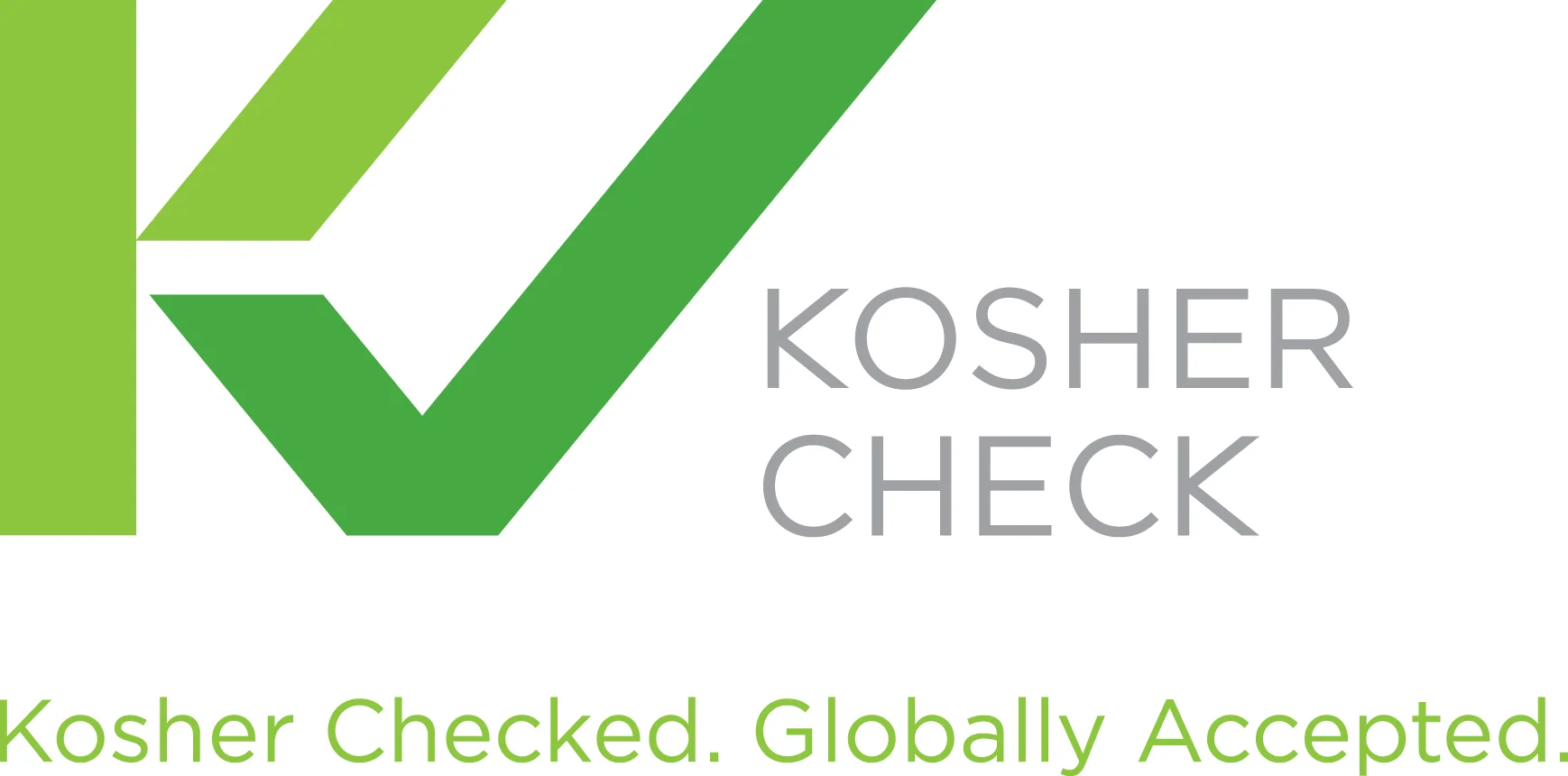 How does the kosher certification process work? 
Epicure works in partnership with Kosher Check, a non-profit global kosher certification agency that serves hundreds of food manufacturers around the world to certify products as kosher. 
Here's how the certification process works: 
Epicure sends detailed information to Kosher Check for review, including a list of products requesting certification, ingredients used, and the process of how/where the products are made, among other things. 
A qualified Rabbi visits the Epicure plant to evaluate how the products are being made, carefully checking that each step is kosher-certified before filing a written report at the end of the tour. 
The Epicure application and inspection report are reviewed by the Rabbinical Council who will determine if the Epicure products may be granted kosher certification. 
The Rabbi sends a contract which details Kosher Check's requirements for proper certification. If the contract is accepted by Epicure, it is signed and sent back to Kosher Check. 
Epicure receives a letter of certification and may now use the Kosher Check symbol ( ) on any new product labels approved by Kosher Check. It is also important to note that there are other organizations around the world that use different symbols to certify their products as kosher, so doing your own research is encouraged.
Learn more about the Kosher Check certification process here. 


Which Epicure products are kosher-certified?
3 Onion Dip Mix
Ancho Lime Rub
Apple Pie Spice
Asian Stir-fry Seasoning
Bali Glow Dry Glaze
Balsamic Vinaigrette Dressing Mix
BBQ Chicken & Rib Rub
Beef & Broccoli Stir Fry Seasoning
Beef & Steak Seasoning
Berry Swirl No-Bake Cheesecake Mix
Better Than Bacon Topper
Better Than Mayo Mix
Big Burger Sauce Mix
Black Pepper
Blue Butterfly Herbal Tea Blend
Bruschetta Seasoning
Buffalo Wing Seasoning
Burger Seasoning
Butter Chicken Seasoning
Caesar Dressing Mix
Cajun Chicken Stew Seasoning
Caramel Sauce Mix
Carne Guisada Seasoning
Cha Cha Chili Seasoning
Cheddar & Jalapeño Cornbread Mix
Chicken Fried Rice Seasoning
Chicken Souvlaki Seasoning
Chili Flakes & Garlic Topper
Chimichurri Sauce Mix
Chinese Five Spice Wing Seasoning
Chipotle Aioli Mix
Chocolate Bliss Brownie Mix
Chocolate Fudge Sauce Mix
Chocolate Instant Pudding Mix
Chocolate Mud Pie Mix
Chocolaty Temptation Cupcake Mix
Chop Chop Salad Dressing Mix
Cinnamon (Ground)
Citrus Lime No-Bake Cheesecake Mix
Classic Meatloaf Seasoning
Coconut Curry Mussel Seasoning
Coleslaw Dressing Mix
Creamy Potato Salad Dressing Mix
Creamy Ranch Dip Mix
Crispy & Crunchy Lettuce Wrap Seasoning
Crispy & Crunchy Coating Mix
Cuban Mojo Marinade Mix
Cumin
Dijon Tarragon Dressing Mix
Donair Seasoning
Dylan's College Cooking
Easy Peasy Bagel, Pancake & Waffle Mix
Easy Peasy Bolognese Seasoning
Easy Peasy Taco Mix
Enchilada Seasoning
Everything Bagel Whole Food Topper
Fajita Seasoning
French Onion Dip Mix
Garden Veggie Dip Mix
General Tao Seasoning
Ginger
Greek Dressing Mix
Guacamole Dip Mix
Herb & Garlic Dip Mix
Herbed Garlic Sea Salt Blend
Hibiscus Bliss Herbal Tea Blend
Hollandaise Sauce Mix
Honey Mustard
Italian Seasoning
Jerk Chicken Wing Seasoning
Keema Curry Seasoning
Lemon Dilly Dip Mix
Lemon Pepper Wing Seasoning
Louisiana Wing Seasoning
Luscious Lemon Curd Mix
Mac & Cheese Seasoning
Maple Miso Marinade Mix
Marinara Sauce Mix
Minced Garlic
Montreal Chicken Rub
Montreal Steak Rub
Oh Canada Dry Glaze
Ooey Gooey Queso Hot Dip Mix
Oregano Leaves
Pad Thai Seasoning
Pesto Sauce Mix
Philly-Style Cheesesteak Seasoning
Piña Colada Mix
Pink Lemonade Herbal Tea Blend
Poco Picante Salsa Mix
Poke Bowl Dressing Mix
Poke Bowl Topper Blend
Power Up Chocolate Protein Blend
Power Up Vanilla Protein Blend
Pulled Chicken Seasoning
Queso Blanco Hot Dip mix
Red Garlic Topper Blend
Red Pepper Jelly
Roasted Garlic Aioli Mix
Rosemary Garlic Seasoning
Rosemary Leaves
Salmon Rub
Sea Salt
Shish Kebab Seasoning
Sloppy Joe Seasoning
Smoked Spanish Paprika
Smokin' BBQ Sauce Mix
Smoky Sriracha Sea Salt Blend
Southern Baked Gluten Free Crumb Mix
Southwest Ranch Dressing Mix
SPG Seasoning
Summer Berry Sweet Dip Mix
Sweet Banana Bread & Muffin Mix
Sweet Garlic Chicken Seasoning
Taco Seasoning
Tahini Power Bowl Dressing Mix
Teppanyaki Sauce Mix
Teriyaki Dry Glaze
Thyme Leaves
Toasted Onion
Tropical Pineapple Chicken Seasoning
Turmeric
Vegetable Seasoning
West Coast Burger Seasoning
Which Epicure products are pending kosher certification?